Your cart is currently empty
More Yerba Info.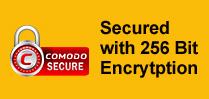 Yerba Mate 3X 1.1 lbs Variety Pack
SKU:
500Grammulti
Stock:
4
FREE Shipping!

To US Destinations only

Additinal Shipping Charges Apply For International destinations


3 Packs of your favorite yerba Mate

If you have been drinking yerba mate for along time, you probably have your favorite. Most yerba mate drinkers do. It is the flavor, the blend, or maybe it was your grandma's favorite.

We have tasted many different brands and every time we go to Argentina we try a few other ones that we have not tried before. There are many brands that are still not imported to the U.S.
But, there are many great brands that are imported and if you are new to yerba mate drinking or if you are in the mood for a change, this the opportunity you have been waiting for.

These are some of the best tasting yerba mate brands that are imported.

We will ship them to you in any combination you would like to try.

They are:
Amanda Brand with Stems
Amanda Brand without Stems
CBSe Brand Hierbas Serranas (with stems)
CBSe Brand Orange Flavored (with stems)
CBSe Energia Brand with Guarana (with stems)
Rosamonte Especial Brand (with stems)
Piporé Sin Palo (without stems)
Taragui Brand yerba mate (with stems)
Taragui Brand yerba mate (without stems)
Taragui Brand Passion Flower Flavored yerba mate (with stems)
Taragui Brand Oriental Orange Flavored yerba mate (with stems)


These are some of the brands that we have in stock at this time.

Our inventory changes regularly as brands that are out of stock are replenished and new ones become available we will make them available to everyone

If you are looking for a brand that is not listed send us an email and we will check its availability.

These are 500 gram package (about 1.1 lbs) they are the right size for experimenting with new flavors and blends.

Give them a try we recommend them.

Send us an email or a note with your choice of brands and flavors of yerba mate, otherwise we will choose them for you. Thank you.



Currently there are no reviews for this product. Share your opinion with others, be the first to write a review.