Your cart is currently empty
More Yerba Info.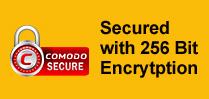 Nobleza Gaucha 3 Kilo Molinda Equilibrada w/ Stems
3 Kilo Special - Free Shipping


Nobleza Gaucha is a very popular mate manufacturer in Argentina.

Grown and processed in the state of Misiones, in Molinos Río de la Plata's own plantations, this popular brand is aged for 18 months. This aging process gives this popular yerba its consistent smooth flavor.

Traditional mate drinkers prefer this Argentine brand over the more mellow and flavored yerba mates available today. If you like your yerba mate with an earthy flavor and a smooth after taste, Nobleza Gaucha yerba mate is for you.

We highly recommend it.
Currently there are no reviews for this product. Share your opinion with others, be the first to write a review.