Your cart is currently empty
More Yerba Info.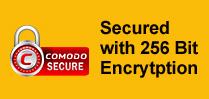 Cruz De Malta Mate Tea Bags, Mate Cocido
Cruz de Malta Tea Bags
Here we have a box of 50 bulk packed tea bags of Cruz de Malta yerba mate for mate cocido.

If you are in a hurry and do not have time to sit and sip your yerba mate from a mate gourd, now in just 5 minutes you can enjoy the great taste of yerba mate from a tea bag on the go.

Cruz de Malta is a traditional Yerba Mate with stems. Manufactured by Empresa Mate Larangeira Mendez since 1874 in Buenos Aires Argentina.

Empresa Mate Larangeira Mendez takes great care in processing and packaging yerba mate Cruz de Malta.
To assure the best quality from the harvest to the final product it employs time proven traditional processes.

This yerba mate is 100% naturally processed. No chemicals or preservatives are added. The Yerba is naturally dried and aged to obtain the maturity that is required to achieve a traditional scent and flavor.

This yerba mate is packaged in 100% recycled paper.

A staple in the Argentine household, this is a great tasting yerba mate in tea bags.

We make iced mate cocido with it, we highly recommend it.
Currently there are no reviews for this product. Share your opinion with others, be the first to write a review.