Your cart is currently empty
More Yerba Info.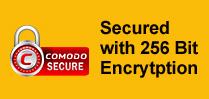 Artisan Alpaca Silver Bombilla
*FREE Shipping! (US Destinations Only)




This wonderful ergonomic bombilla is handmade in Buenos Aires in Argentina
without the utilization of complex tools by a skillful Argentine craftsman.

This is an example of the unique artistry of South American craftsmanship.


This artistic rendition of the Bombilla is made from Alpaca Silver.

It measures 6.50 to 7.00 inches long.

It is very easy to clean, just rinse with warm water and mild detergent.

The strainer is designed so it will not get clogged with yerba mate.
Alpaca Silver is not a true silver. It is an alloy of cooper, nickel, zinc and iron.
This alloy has properties much like stainless steel.

Note: Free shipping applies to U.S. destinations only. International shipments require additonal shipping charges
I have a bunch of bombillas laying around that I use on a regular basis, but this one is by far my favorite. I have used it with all types of mate and have never had a problem with it getting clogged or letting the fine particles through. I especially love that it is made with alpaca silver and is so easy to clean.
I bought this bombilla last week and absolutely love it. It is very well made, and easy to clean. I chose this bombilla as it looked to be able to last a very very longtime. The spring retracts easily for cleaning. For the extra couple of bucks its worth it to have a nice handmade instrument that cleans easily.