Your cart is currently empty
More Yerba Info.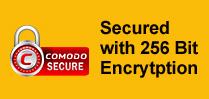 Alfajores Cachafaz Single x6 UNITS Caramel filled White Chocolate Bath
Alfajores are a traditional pastry or confection that was introduced in Latin America by Spanish immigrants. It originated in Spain of Arabic traditions.
They are available with chocolate and White chocolate baths and recipes vary by manufacturers and country of origin.

This Alfajor consist of a sandwich of 2 wheat wafers that are Aproximately 2.50 inches in diameter with a caramel filling (dulce de leche) covered in a White Cholcolate bath. It weighs about 2 ounces and is delicious.

This sealed box has 6 individually wrapped Alfajores with an sell by date of January 2018.

Enjoy them with yerba mate, coffee, hot chocolate or cold milk any time of the day or night.
Currently there are no reviews for this product. Share your opinion with others, be the first to write a review.