Your cart is currently empty
More Yerba Info.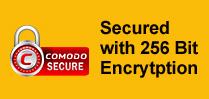 3 Yerba Mate Samplers with a Bombilla
SKU:
SamplerKit1
Stock:
4
Price:
0.00
$30.00
$22.00
3 Yerba Mate Sampler packs and a Bombilla!


Shipping Included! To all U.S. Destinations ONLY!
International buyers must pay additional shipping charges!

Share with Friends - Give the Gift of Yerba Mate

If you are new to yerba mate and are not sure what yerba mate brand/ blend you should buy.

This is an opportunity to sample 3 different brands / blends of premium of yerba mate with a traditinal bombilla.

We are offering three (3) 3 ounce samplers of yerba mates and a choice of 1 of 2 traditional bombillas.

The bombillas are:

A traditional barrel type bombilla with a removeable filter and
A spoon type bombilla with a fixed filter.
Both of these bombillas are unique.
The barrel bombilla (link) is nickel plated and you can remove the filter for cleaning.
The spoon bombilla (link) is stainless steel and the filter is fixed.
This is a great opportunity to try a variety of 3 different blends with your new traditional bombilla.

Please select the spoon bombilla if you want the the stainless steel bombilla otherwise we will send the barrel bombilla.

This kit is great way to get started, give it a try!
Currently there are no reviews for this product. Share your opinion with others, be the first to write a review.