Your cart is currently empty
More Yerba Info.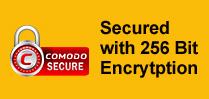 Hand Made Ceramic Vessel Yerba Mate Kit
SKU:
CeramicKit1
Stock:
1
Yerba Mate Kit - Ceramic Vessel - Bombilla - FREE Shipping to U.S.!

$ 32.63 Shipping Included!

To all U.S. Destinations ONLY!
International buyers must pay additional shipping charges!


This handmade ceramic vessel is approximately 2.95" tall by 2.30 inches in diameter at it mouth and 3.35 in diameter at its base.
The vessel holds 7-8 fluid ounces of liquid. It is ergonomically shaped to fit comfortably in your hand.

It is made from oven fired clay and it is glazed inside and out. It is dishwasher safe.

Note: Vessel is not microwave safe, it will crack if heated in a micro wave oven.

Included in this kit is a 5 ounce package of My Yerba Mate Store's balanced blend of yerba mate and a 6.125 inch traditional nickel plated bombilla.
This bombilla is 6.125 inches long and has a curved tip for ease of use.

This bombilla has a heat sink that keeps the heat away from the drinkers lips.

The threaded filter is easy to remove to clean the bombilla.

Just run warm soapy water and rinse this bombilla for many years of dependable use.

Our balanced blend of yerba mate is a traditional blend that has the right amount of leaf and stems to provide a lasting yerba that is never bitter.



Note: Free shipping to all U.S. destinations only. International shipments require additonal shipping charges

Currently there are no reviews for this product. Share your opinion with others, be the first to write a review.