Your cart is currently empty
More Yerba Info.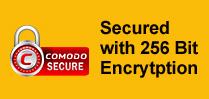 Alpaca Leaf Yerba Mate Gourd

Alpaca Rim Yerba Mate Gourd - Free Shipping to U.S.!


*FREE Shipping!


This is a beautiful hand made yerba mate gourd.

This unique mate gourd was made from the gourd of the Lagenaria vulgaris plant.

It is hand made. The Alpaca Silver ornamentation consists of a stylish wire ring around the opening with angular braces connecting the ring and footing together. Designs and color varies slightly from mate to mate.

It is approximately 3.00" tall by 2.75 inches in diameter and it is brown color and holds 5-6 ounces of fluid.

We have an Artisan bombilla by the same artist here.

We have been using one for over 8 years, we love it and highly recommend it.


Note: Free shipping applies to U.S. destinations only. International shipments require additional shipping charges

Currently there are no reviews for this product. Share your opinion with others, be the first to write a review.