Your cart is currently empty
More Yerba Info.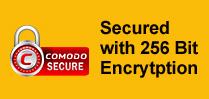 La Virginia Litoral Yerba Mate Tea Bags, Mate Cocido
La Virginia Yerba Mate Tea Bags
Here we have a box of 50 individually wrapped tea bags of La Virginia Yerba Mate Cocido.

If you are in a hurry and do not have time to sit and sip your yerba mate from a mate gourd, now in just 5 minutes you can enjoy the great taste of yerba mate from a tea bag on the go.

Manufactured in Argentina. La Virginia is known for the variety of quality products that they provide.

If you have never tasted La Virginia's yerba mate tea bags, you will be pleasantly surprised.

Give La Virginia yerba mate in tea bags a try, it has wonderful taste from tea bag.

We highly recommend it.
Currently there are no reviews for this product. Share your opinion with others, be the first to write a review.