Your cart is currently empty
More Yerba Info.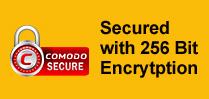 Sara yerba mate with Stems 3 Kilos - Free Shipping to U.S!
3 Kilos - Sara Yerba Mate
Free Shipping to U.S Destinations

From Uruguay! - Give the Gift of Yerba Mate

This is Sara yerba mate one of Uruguay's most popular blends of yerba mate.

Since in 1918, Sara yerba mate has been making this traditional blend which is known for its mild bitterness and its long lasting flavor.

Grown in the rich soil of southern Brazil and blessed with optimum growing weather, Sara yerba mate enjoys the highest quality of yerba mate leaf.

From the basic leaf cutting process to the aging and packaging process, Sara yerba mate has the most rigorous quality controls in place to assure strict standards are met.

Thanks to Carrau & Cia S.A. the company that own Sara yerba mate, you can trust you are receiving the highest quality and traditional taste.

We highly recommend this blend.


Note: Free shipping applies to U.S. destinations only. International shipments require additional shipping charges
Currently there are no reviews for this product. Share your opinion with others, be the first to write a review.