Your cart is currently empty
More Yerba Info.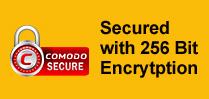 Aluminum Rim Natural Color Yerba Mate Gourd
Yerba Mate Gourd - Artisan made with Aluminum Rim - Free Shipping to U.S.!
*FREE Shipping!


Natural color Artisan Mate Gourd with Aluminum Rim.

This Mate Gourd was made from the gourd of the Lagenaria vulgaris plant.

This handmade mate gourd is approximately 2.75" tall by 3.25 inches in diameter. The aluminum rimmed opening is 1.5 in diameter. This golden brown natural color gourd holds 4 to 6 fluid ounces.

These gourd vary slightly is size and color. The photos are representative of the variety.


Note: Free shipping to all U.S. destinations only. International shipments require additonal shipping charges

I ordered this gourd a year or so ago along with an alpaca bombilla. I have several gourds of different types, but this is still one of my favorites to come back to on a regular basis.