Your cart is currently empty
More Yerba Info.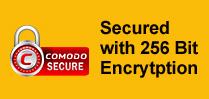 CBSe Yerba Mate 500 Grams - Hierbas Serranas
CBSe Yerba Mate 500 Gr. Hierbas Serranas Yerba CBSe is manufactured in Santa Fe Argentina by an ISO9001 company.
CBSe's selection of mountain herbs is a delicious and refreshing blend of the best yerba mate. The best naturally grown yerba mate processed with the most strict quality controls make CBSe yerba mate the leader with Argentina's yerba mate consumers.
CBSe uses the best yerba mate (Ilex Paraguariensis S. Hilaire) from the Argentine state of Misiones. It is aged and milled locally in Misiones and blended with mountain herbs that are processed to preserve all their physical and chemical properties.
These herbs are Poleo (pennyroyal) an effective herb that helps with cardiovascular and gastrointestinal disorders. Menta Peperina (peppermint) also an herb that is very helpful with gastrointestinal disorders, it can be used before and after eating as a tonic to aid digestion. Cedron is highly recommended in alleviating stomach pain, and can also be used to calm nerves, dizziness and heart palpitations.
CBSe yerba mate with mountain herbs is an exquisite blend that combines nutritive, medicinal and stimulating properties of mountain herbs with the best Argentine yerba mate.
It can be consumed in an infusion as mate, as tea and as Terere cold yerba mate.

CBSe yerba mate has a flavor that is unequalled.
Currently there are no reviews for this product. Share your opinion with others, be the first to write a review.