Your cart is currently empty
More Yerba Info.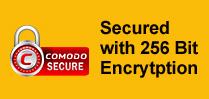 Popular Plated Barrel Bombilla - Free shipping to U.S!
*FREE Shipping! (US Destintions Only)


This is a modern nickel plated Bombilla.

This type of bombilla is fast becoming a popular choice among young yerba mate drinkers.

This bombilla is 6.25 inches long and has a curved tip with a heat sink to help keep the heat away from the drinkers lips.

The strainer is hexagonal bulb that is threaded and can be easyly removed for fast cleaning. Just unthread to remove the filter bulb and run warm soapy water through the filter and bombilla.

This bombilla will give you many years of dependable use.

You can view more photographs in the photo tab.



Note: Free shipping applies to U.S. destinations only. International shipments require additonal shipping charges
Currently there are no reviews for this product. Share your opinion with others, be the first to write a review.