Your cart is currently empty
More Yerba Info.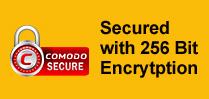 Cabral yerba mate Compuesta without Stems 1 Kilo

Yerba mate Cabral Compuesta is a precise mix of traditional yerba mate and specially selected high quality herbs that are blended to produce an infusion that helps to avoid heartburn, nervous disorders and insomnia, without sacrificing the taste of a good mate.

The blend contains yerba mate, passion flower, Horseweed and cangorosa. These herbs are well know for their medicinal value in helping to relieve stomach and digestive track ailments. The passion flower is great relaxant that counteracts the caffeine stimulant.

Yerba mate Cabral compuesta is grown and packaged by Cabral Apiarios Ltd. This growing company began operations in 1950 and has transformed itself through its quality and constant innovation into a thriving and modern company with a strong international presence.

We highly recommend this blend.


Currently there are no reviews for this product. Share your opinion with others, be the first to write a review.