Your cart is currently empty
More Yerba Info.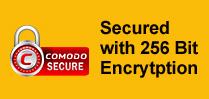 La Virginia Tilo Linden Flower Tea Bags
La Virginia Linden Flower / Tilo Tea Bags
Here we have a box of 25 individually wrapped tea bags of La Virginia Tilo / Linden Flower tea.

The Tilo / Linden tree is a medium sized tree with dark green heart-shaped leaves, with blue-green undersides. The tree has fragrant yellow-white flowers, followed by round green fruits.

The flowers of this tree are aromatic, mucilaginous with diuretic, expectorant and calming properties. They are also used for lowering blood pressure and increasing perspiration.

The flowers are traditionally used for hypertension, their general sedative effect, calming the digestive system, reducing respiratory mucus in colds and flu, boosting the cardiovascular system, as well as to relieve headaches.

We highly recommend it.


Currently there are no reviews for this product. Share your opinion with others, be the first to write a review.