Your cart is currently empty
More Yerba Info.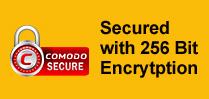 Union Suave con Palo 1 kilo (with_stems)

Union Yerba Mate with Stems


Established in 1924, Union Suave yerba mate is grown and manufactured in Corrientes, Argentina by Establecimiento Las Marías. It is one of Argentina's most popular and recognized brands.

Tradition and technology is Establecimiento Las Marías motto. They pick the yerba mate leaves by hand when they are mature to assure the superior quality of their yerba mate.
Then it is dried, aged and milled under strict time honored guidelines.

The special air tight packaging compliments a distinctly unique yerba mate.

Establecimiento Las Marías packages several other brands of yerba mate products Including Taragui Yerba Mate.

If you've never taste Union yerba mate you are in for treat. We love it.
Currently there are no reviews for this product. Share your opinion with others, be the first to write a review.