Your cart is currently empty
More Yerba Info.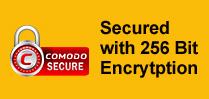 Traditional Bamboo Bombilla - Free Shipping to U.S.!
*FREE Shipping! (US Destintions Only)


This is the traditional Bamboo Bombilla.

These are the typical bamboo bombilla used by the indigenous mate drinking population. These has a unique hand carvings.

They are was created without the use complex modern tools. Every bombilla is hand cut, burn and carved, so they are all different.
They are about 5/16 inch (.312) in diameter and measure between 6.50 and 7.00 inches long. The holes were heat perforated for consistency according to custom.

It is a very simple design that is traditional of the native mate drinkers of the region.

After use just run some water through it and allow to dry and it is ready to use again.

You can view more photographs in the photo tab.

Note: Free shipping applies to U.S. destinations only. International shipments require additonal shipping charges
Currently there are no reviews for this product. Share your opinion with others, be the first to write a review.