Your cart is currently empty
More Yerba Info.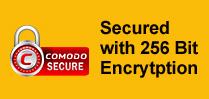 3 Pack Yerba Mate Samplers
(3) 4 oz. Packs of Yerba Mate Samplers!


Shipping Included! To all U.S. Destinations ONLY!
International buyers must pay additional shipping charges!

Share with Friends - Give the Gift of Yerba Mate

Whether you are new to yerba mate or seasoned veteran, this is an opportunity to sample the many flavors and varieties of yerba mate under the sun.

We are offering three (3) 4 ounce samplers of all the yerba mates we have available.
That is 12 ounces of yerba mate shipped to you postage free!

Get a sample of the most popular brands of yerba mate form Argentina and Uruguay.

Choose from these brands:
Amanda Brand Traditional Blend
Canarias without stems
Canarias Serena without stems
Cruz de Malta Brand with stems
Nobleza Gaucha with stems
Playadito brands with stems
Playadito brands without stems
Rosamonte Especial with stems
Rosamonte Regular with stems
Taragui Con Palo with stems
Taragui Sin Palo without stems
CBSe Brand Orange flavor con palo with stems


Note: Availability on the brands and flavors vary from day to day. These brands listed are available today. As other brands and flavors become available we will add them to the list. Please send us a note or an email with your choices. --- Otherwise we will make the selection for you --- Thank you.


This is a great opportunity to try a variety of different styles, flavors and regional tastes along with your favorites.

Please send us an email or a note when you check out and tell us which brands, flavor and how many you want and Enjoy!

Give these brands a try.

We highly recommend them.
Currently there are no reviews for this product. Share your opinion with others, be the first to write a review.