Your cart is currently empty
More Yerba Info.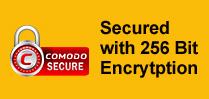 Flavored Yerba Mate Samplers
4 oz. flavored Yerba Mate Samplers!
Shipping included to all U.S. Destinations ONLY!
International buyers must pay additional shipping charges!
Share with Friends - Give the Gift of Yerba Mate

Whether you are new to yerba mate or seasoned veteran, this is an opportunity to sample the many flavors and varieties of yerba mate under the sun.

We are offering one 4 ounce sampler of the yerba mates that we have available.

Get a sample of the most popular brands of yerba mate form Argentina and Uruguay.

Choose from these brands:
CBSe Energia Guarana Flavor Blend with Stems
CBSe Hierbas Serranas Blend with Stems
CBSe Orange Flavor Blend with Stems
CBSe Apple / Pear Blend with stems
Playadito herbs brand with stems
Taragui Citrus Flavor (with stems)
Taragui Oriental Oranger Flavor (with stems)
Taragui Passion Fruit Flavor (with stems)


This is a great opportunity to try a variety of different styles and regional tastes along with your favorites.

Please send us an email or a note when you check out and tell us which brands and how many you want and Enjoy!

Give these brands a try.

We highly recommend them.
Currently there are no reviews for this product. Share your opinion with others, be the first to write a review.