Your cart is currently empty
More Yerba Info.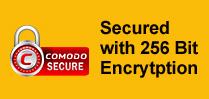 3 Kilo Yerba Mate Variety Pack - 4th Kilo FREE!
SKU:
YMVarietySP!
Stock:
4
3 Kilo Variety Pack Special!

Get a 4th kilo FREE!

Get the most popular brands of yerba mate form Argentina and Uruguay.

This week when you purchase 3 kilos of your favorite yerba mate we will send a 4th kilo absolutely Free!

Choose from these brands:

Canarias Brand (without stems)
Canarias Serena (without stems)
CBSe Hierbas Serranas (With stems)
Cruz de Malta con palo (with stems)
La Hoja con palo (with stems)
Mañanita yerba mate (with stems)
Pipore Especial con palo (with stems)
Rosamonte Especial (with stems)
Rosamonte Suave (with stems)
Taragui yerba mate (with stems)
Taragui yerba mate (without stems)
Union Suave

If you do not send us a message or email with your selection, we will make the selection for you.

This is a great opportunity to try a variety of different styles and regional tastes along with your favorites.

Please send an email or a note when you check out telling us which brands and how many you want and Enjoy!

Give these brands a try.

We highly recommend them.


Shipping charges apply.
WOW WHAT A GREAT DEAL!
I get 3 of my favorite and try a new brand for FREE!!
Thanks!!!