Your cart is currently empty
More Yerba Info.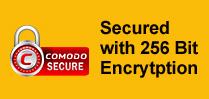 About Us
Thank you for visiting

My Yerba Mate Store

My Yerba Mate Store is a family owned business that has been selling yerba mate on and off the internet for more than 6 years.

We sell locally in the high desert of Southern California.

If you visit the high desert and come to the Morongo Basin you can see us at the Yucca Valley and Joshua Tree Farmers Markets.

Our mission is to share the benefits and the ritual of this wonderful herb with health seeking people all over the world.

We regularly send yerba mate to our friends in Canada, Russia, Norway, The United Kingdom, Australia, Puerto Rico, Latvia, Croatia and Greece.

We give personal attention to every order and we always make your yerba mate buying experience a pleasant one.

Pete travels to South America regularly in search of unique gourds, bombillas and other yerba mate related products and we welcome suggestions for future trips. Send us an email if you have any requests.

We are glad you are visiting our store and we would love to share yerba mate with you.


This is Pete in Iguazu Falls in Misiones, Argentina "yerba mate country".