Your cart is currently empty
More Yerba Info.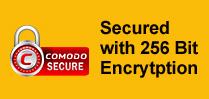 Our Yerba Mate Story

Mostly thought of as a tea, yerba mate is an infusion that has many beneficial vitamins and minerals.
I have known yerba mate (pronounced yair-bah mAH-teh ) all of my life. As a kid I remember the adults sitting around the pava (tea kettle) and sharing the events of the day, camaraderie and family.

The yerba mate tradition that I grew up with in Argentina is a tradition of centuries in South America.

It is a tradition that arose in the fields and those farm families brought it to the cities. Through the years it has become a tradition of family and friendship any time, any where. I remember acquaintances dropping by my grandmother's house and the kettle going on the stove almost instantly, even if it was only for a couple of mates and a few kind words.
On my last visit to Argentina I was amazed at the longevity of the tradition. I saw young people drinking it in the park, on subways and at rock concerts. We even have a disposable mate that all you do is add hot water to it from your thermos and when you are done with it you just dispose of the plastic mate, bombilla and yerba. The older generation thinks this is the anti-thesis of what drinking mate is all about. But the fast pace of modern life even in large cities like Buenos Aires has not deterred people from drinking this energizing herb.
Being the healthy energy drink of choice in 92 % households in Argentina, it is becoming an option to many in the world that want a stimulating energy drink that has none of the health risks or side-effects associated with caffeine based energy drinks like coffee.
Some drink yerba mate as a weight loss tea. I drink yerba mate because I enjoy the health benefits of a tea with vitamins and antioxidants. I enjoy Yerba Mate so much that I want to share it with others!
Learn more about the benefits of yerba mate, what yerba mate is, how to serve a traditional mate and how you can benefit from a proven alternative in our yerba mate information area.
You will find in our store the most popular brands of yerba mate as well as mate gourds, bombilla straws, and accessories! We strive to make your yerba mate buying experience on the internet the best you will ever have. Our every day low prices and great shipping rates are very competitive and our customer service is unequalled.