Your cart is currently empty
More Yerba Info.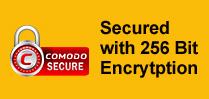 Does yerba mate come in tea bags?

Several manufacturers are selling yerba mate in tea bags. We carry several brands of yerba mate tea bags or mate cosido as it is known in Argentina, Uruguay and Paraguay.

We have Taragui, Rosamonte, Cruz de Malta and Pipore brands of yerba mate in tea bags most of the year. We also carry Union brand and Amanda when they are available.

If you live an active life, now you can have your yerba mate in just 5 minutes.

We also have herbal teas like Boldo, Manzanilla (Chamomile), Cedron (Lemon Verbena), Tilo (Linden) and will be adding more brands of tea bags as they become available.