Your cart is currently empty
More Yerba Info.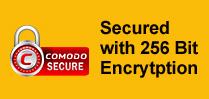 Do you sell organic yerba mate?

We sell Organic yerba mate as defined by the USDA. Not all of the yerba mate that we sell has been certified USDA Organic.

Amanda Organica yerba mate is USDA 100% organic.
Other brands that we sell do not have USDA Organic Certification.

The reasons for that are many. One of them is some Latin American countries do not recognize the USDA as the certifying body, another one is they are not interested in having the yerba mate certified.

The majority of the growers do not use pesticides or herbicides because there are not many pests that attack the yerba mate plantations. That being said, I spoke with many Argentine and Paraguayan consumers who did not express any concerns in regards to the certification process. Materos who drink mate on a daily basis thought that the certification requirement was a North American aberration.

Many North American consumers who are concerned about the use of pesticides and herbicides are skeptical about the claims from manufacturers of the non-use of chemicals.
Some of these companies have promised to address this issue with objective third party certification.