Your cart is currently empty
More Yerba Info.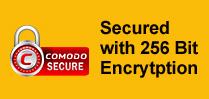 Can I use my drip type percolator or a French press machine to infuse yerba mate?

Canarias yerba mate or any of the despalada (leaf only) styles yerba mates blends are good for this type of infusions.

You can use a drip type coffe maker to infuse your yerba mate just like you would with regular ground coffee. Regular papers filters work just fine.

French Presses can also be used. They allow you to control how strong your infusion is. Any yerba mate without stems can be used in a French Press with success.