Your cart is currently empty
More Yerba Info.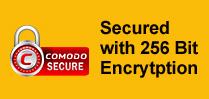 How do I checkout with Amazon Payments?

Once you select and place the items you want to purchase in your Cart, you will see the Pay with Amazon icon inside the cart. You can view the cart by clicking highlighted "View your Cart" in the items page (photo #1) or by using the down arrow next to the paddlock with the items in your cart (photo #2) and clicking view cart and checkout.
In the View Cart page click either the checkout and quick checkout links.

The checkout page you can verify your information and selct continue.

On the quick checkout page has your personal information also. Below it there is the Paymant method area. There you wil see the Pay with Amazon icon. (photo #3)

After you select the "Pay with Amazon" button, you need to select continue.

You will be taken to the secure Amazon login page where you will need to log in to your Amazon account to pay.