Your cart is currently empty
More Yerba Info.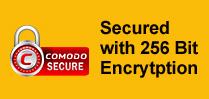 How should I clean my mate gourd?

When you have finished drinking your yerba mate, you should gently remove the used Yerba with a spoon. After most of the spent yerba has been scooped out, rinse the gourd with warm water and pat dry with a paper towel.

You can place it in a dish drainer or on the countertop where air can circulate through it in order to dry the inside.

Your mate gourd should NEVER be washed in a dishwasher and one should NEVER use soap with it.

You should never leave your mate gourds with wet yerba for long periods of time.

With proper care and treatment, your gourd can last a long time.

The longer you use your gourd, the more seasoned it will become; however, as much as we may be attached to any one of our mate gourds, the fact remains that gourds are organic and do not last forever.